Friday, June 29th, 2012
I just wrote a bunch of stuff, decided it was boring, erased it and decided to go the minimalist route on this posting.
It is my last day in Paris, had a wonderful three day visit to Collioure down on the Spanish border, ate a lot, worked a lot, watched some soccer, had one crazy day at the Hard Rock Cafe with some tourists from Toronto and England.  Anyway.
Does it get any better than Paris?  Answer: no, pretty much.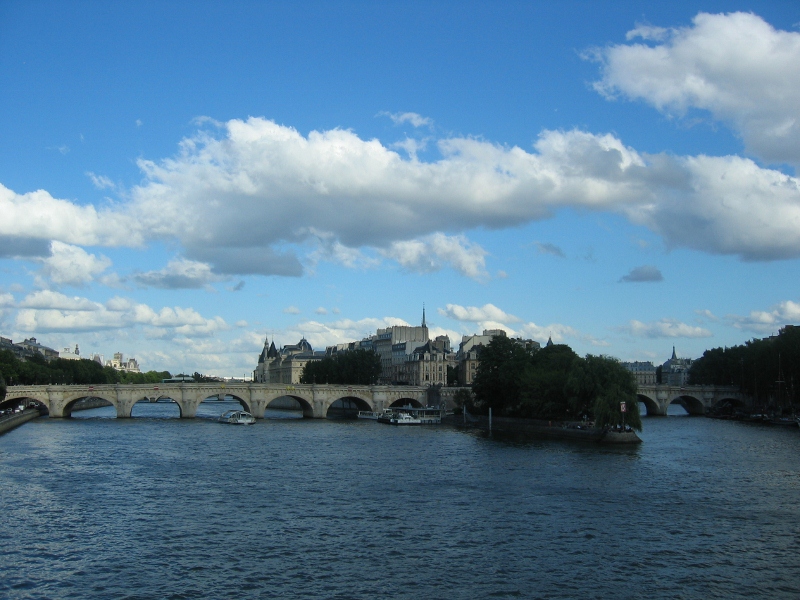 The weather has not been great in my time here.  Cloudy, sometimes rainy, humid, just kind of icky.  Not the gorgeous California-like weather I had when I was here last year.  Hence, I actually got quite a bit of work done.  A long train ride got me to Perpignan where Nancy and David picked me up and then we spend three days in and Collioure eating a lot of fantastic picnics. Picnic # 1, actually a sort of cocktail hour picnic before the real dinner: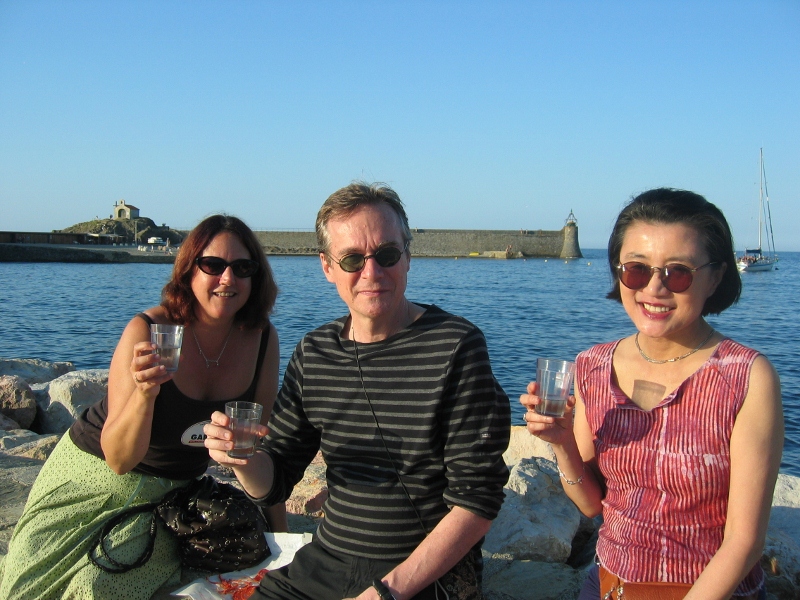 Collioure is wonderful.  On the Mediterranean, close to the Spanish border, a tourist destination but still a real town where real people live and they have real markets with really killer food.  I loved it there. There is a fortified castle right in the center of town, surrounded by clean streets full of cafes and restaurants.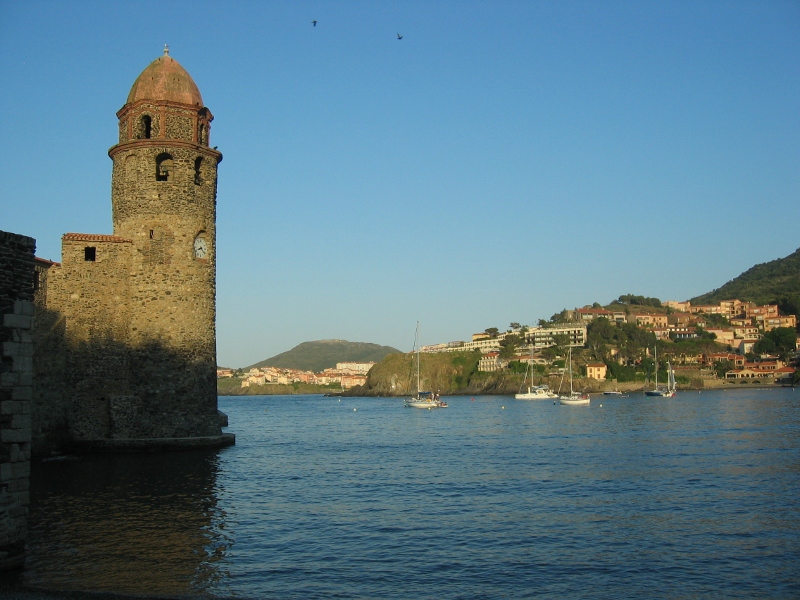 Sunday afternoon sunbathing: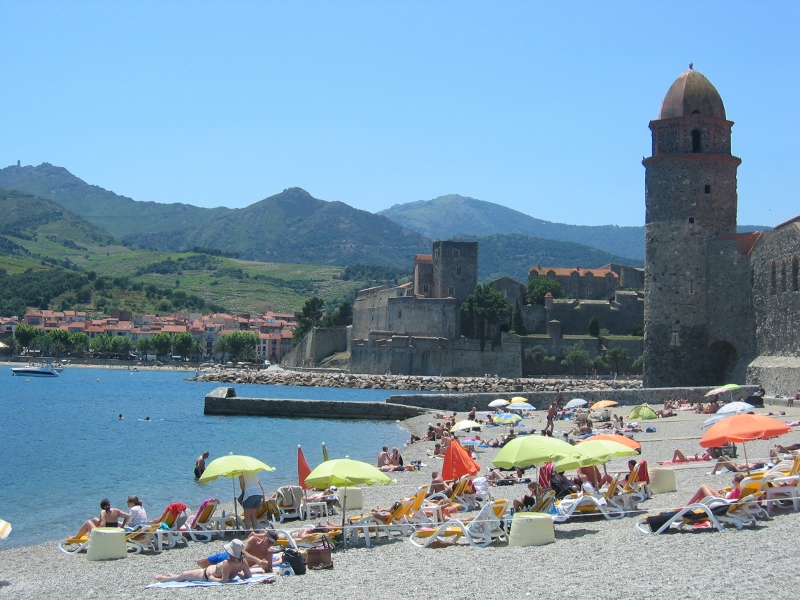 We drove into Spain one day so that Nancy and David could go to Dali's house in Portlligat.  It was wonderful to get back to Spain, even if for such a short period.  We also visited Castelnou, a cute village with a totally cool medieval castle you can visit at the top of the town.  (We paid an entry fee so that we could have a picnic on the castle grounds, then also enjoyed our tour of the castle. It was kind of all about the picnic, though.)
Then it was back to Paris for me.  Back to this: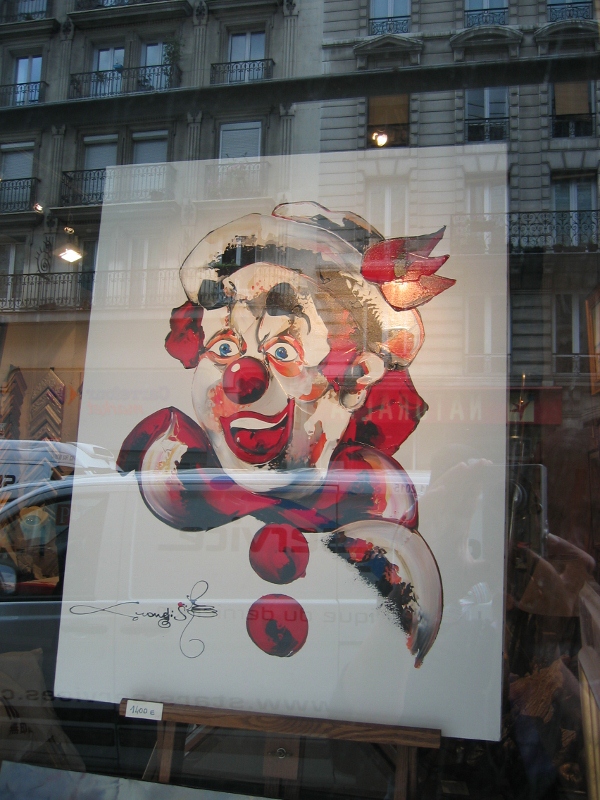 OK – so the French aren't perfect.  You knew that, right?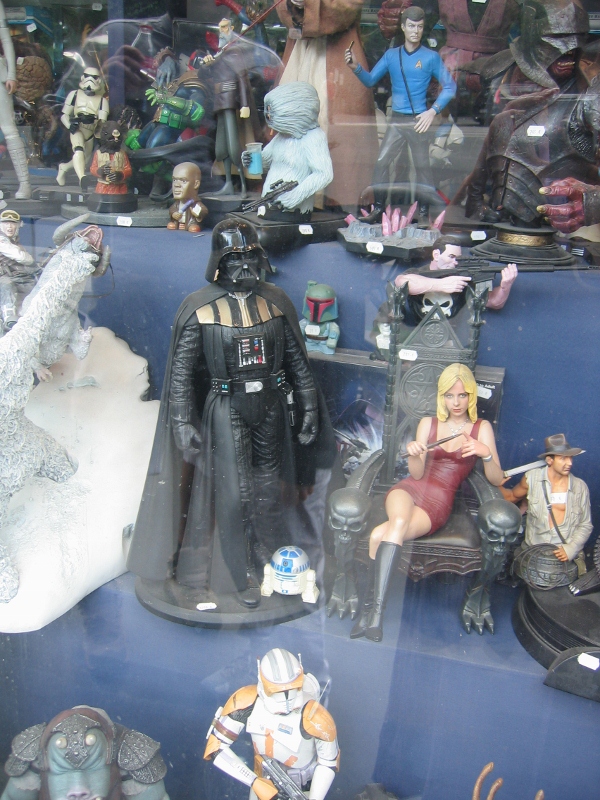 A store full of movie stars – how I would love to bring my nephews here!
A store where you could buy wedding cake toppers, with two guys, two girls, mixed race, even just one woman, in case, I guess, she was celebrating… marrying herself? Dunno.  Whatever I said about the French not being perfect before – scratch that.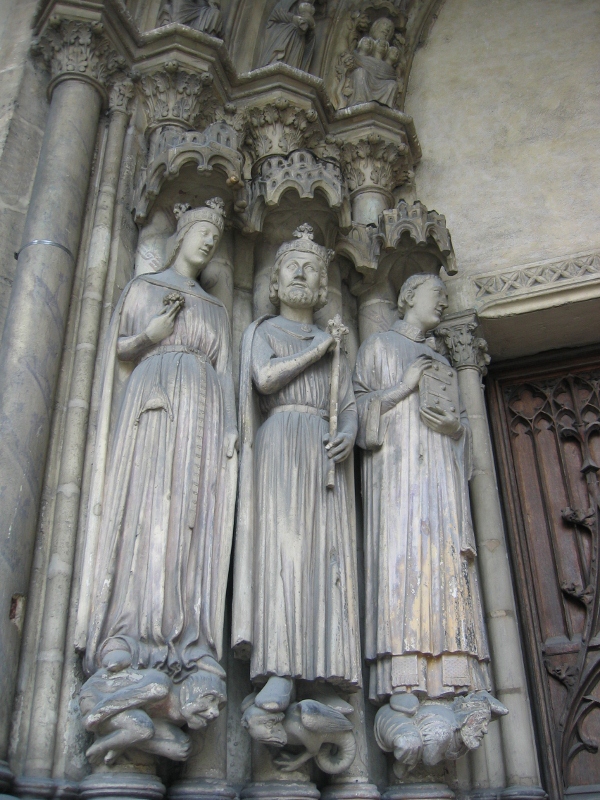 The saints of Saint Germain l'Auxerrois looking down on me, no one else around, even though this church is next door to the Louvre….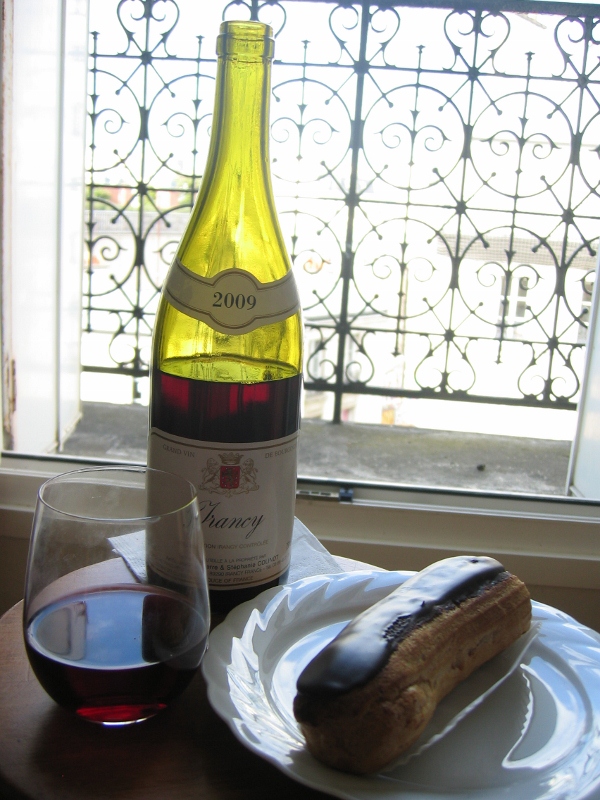 And finally, I can have as much Burgundy and eclairs as I want to.  I tell myself I should only have eclairs on the weekend, but… I don't have a lot of self control.
Tomorrow, Slovenia.