Walking the Walls
June 23rd, 2012 | Posted by Shannon
I'm in France now and ready to finish up my last days in Dubrovnik, and Croatia.
The last two days I was in Dubrovnik I moved to an apartment outside the city walls, run by the same people.  Stijepo, the owner, came and moved most of my stuff across town.  The guy is like an ox.  The new apartment was really cute and check out the view from the terrace –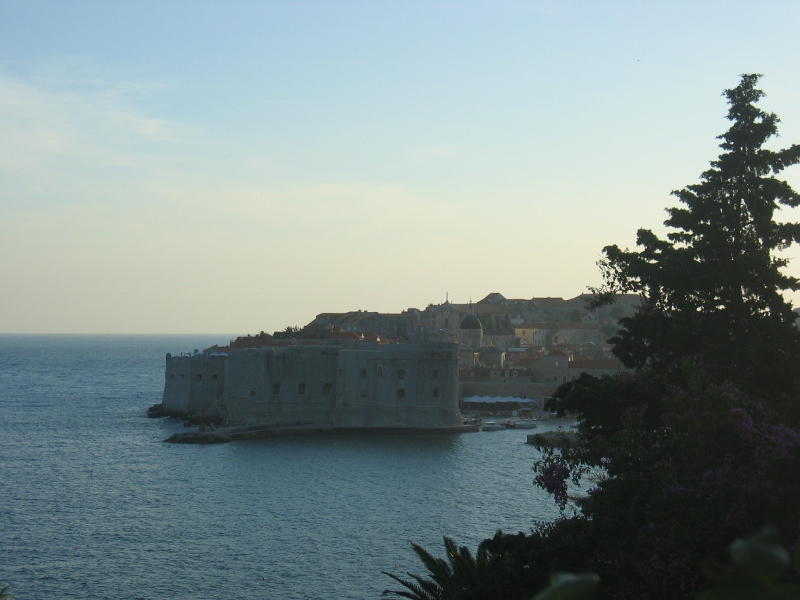 I had to work most of the day, so the next day I went out to do the stuff I had not done, mainly walk the city wall.  Before I went into the old town to do that, I saw an insanely good exhibition of Steve McCurry's photography right down the street from the apartment.  Steve McCurry is well known for the photo of the young Afghan girl on the cover of National Geographic back in the 1980's.  That portrait, and so much more was on exhibition and it was probably the most extraordinary exhibition of a single photographer's photographs I have ever seen.  You can see his work here: Steve McCurry Photographs.
I left there and it was HOT.  I set out to find the museum of war photographs but ended up in a different room of photographs – a memorial for those who died in the siege of Dubrovnik in 1991/1992.  It was haunting to look at all these photographs of people, many of them young men who would have been the same age as me.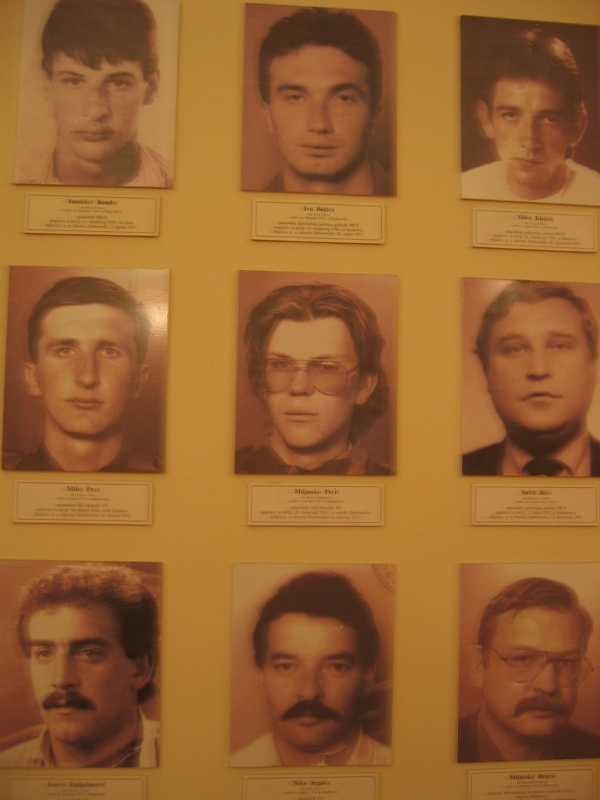 After the photos of Steve McCurry, and the memorial, I was not sure I could handle another intense photo session, in fact I was on the edge of crying looking at these photos.  So I went to try to eat some lunch, but every single table in Dubrovnik was taken.  I am not joking.  Every single table.  Well, at least at any of the places I wanted to eat.  I can't believe how many people were around.  So I went and drank a glass of wine in a bar then eventually managed to get a table at Taj Mahal, a Bosnian restaurant.  It was really good though they were slammed and it took forever.  I had a direct view of the kitchen, which had two woman cooking in it which I thought was really cool.  At one point one of the chefs came out and gave me this look like "holy shit, is this ever going to stop."  As in, she was slammed.  I know the look and can relate. We had a "moment of understanding" that transcends any language barrier.  I love those moments and wished I could go in and help her.
After that it was time to talk the walls.  Dubrovnik's old center is fully fortified and you can walk around the entire old town high above on the city wall.  Everyone says you have to do it, and everyone is right.  It is amazing up there.  You not only see the incredible views of the city and the sea, you also see gardens, locals socializing, kids playing soccer, all the stuff you don't see too much of down in the tourist part (well, not in the day, anyway.)  You even see the Fedex guy.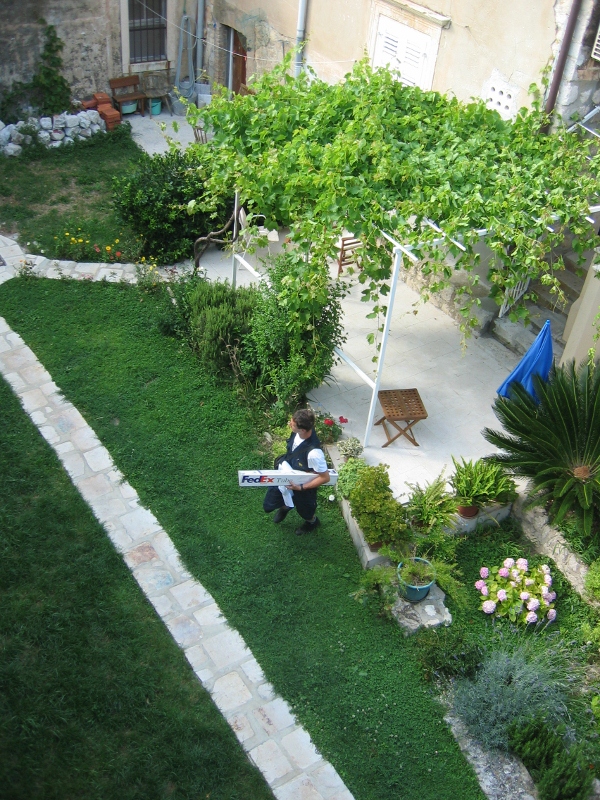 When you are up on the walls, you really get a sense of Dubrovnik's history and relationship with the sea.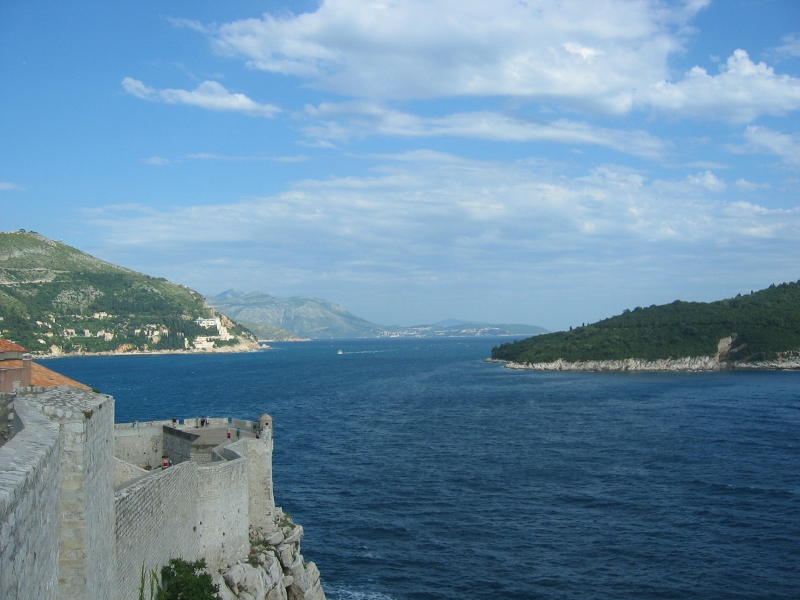 If there were cruise ships, they would be here.  In the past, I guess there were other kinds of ships in the same spot.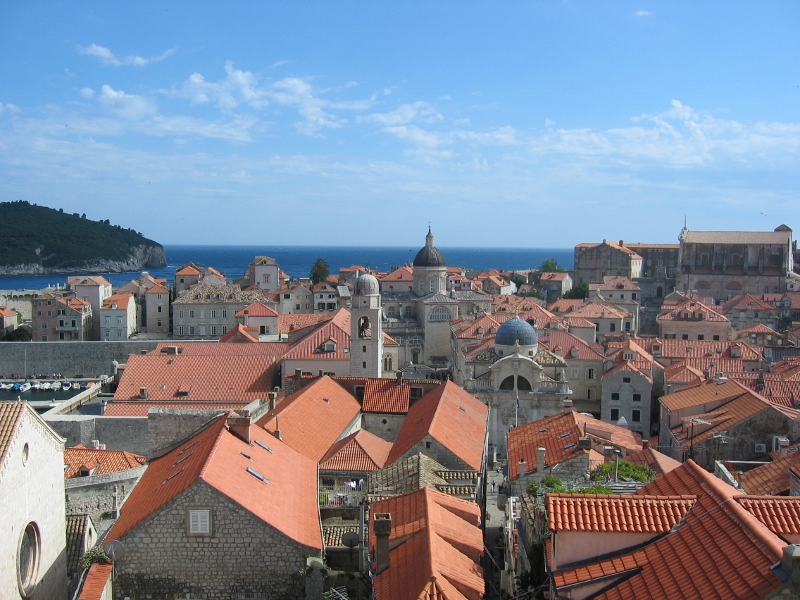 Rooftops.  Many of them new since the war.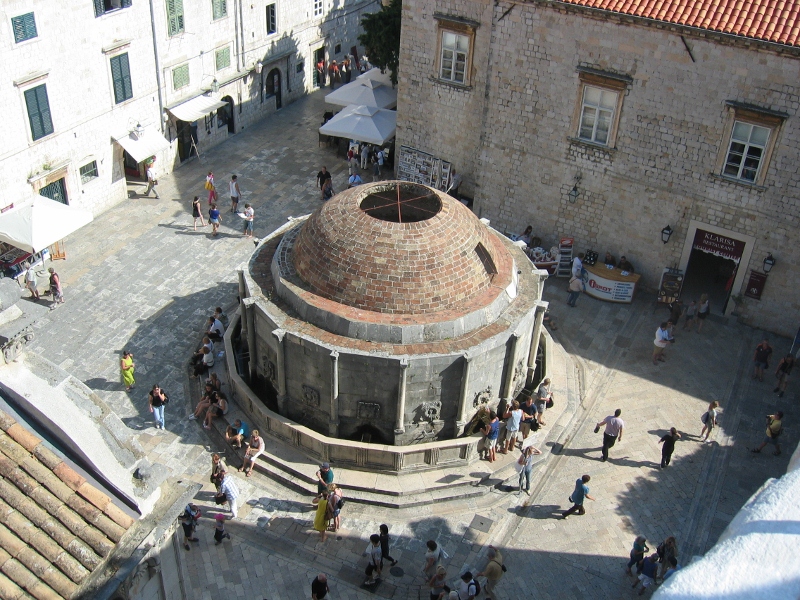 The massive city well.  And of course, the Buza Bar: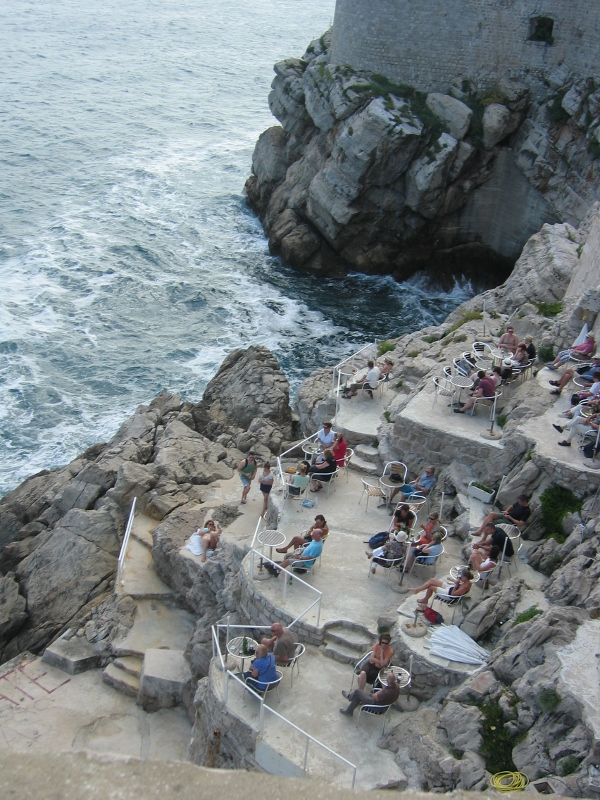 Can you imagine the lookout guys throughout many centuries, watching for pirates from this same spot?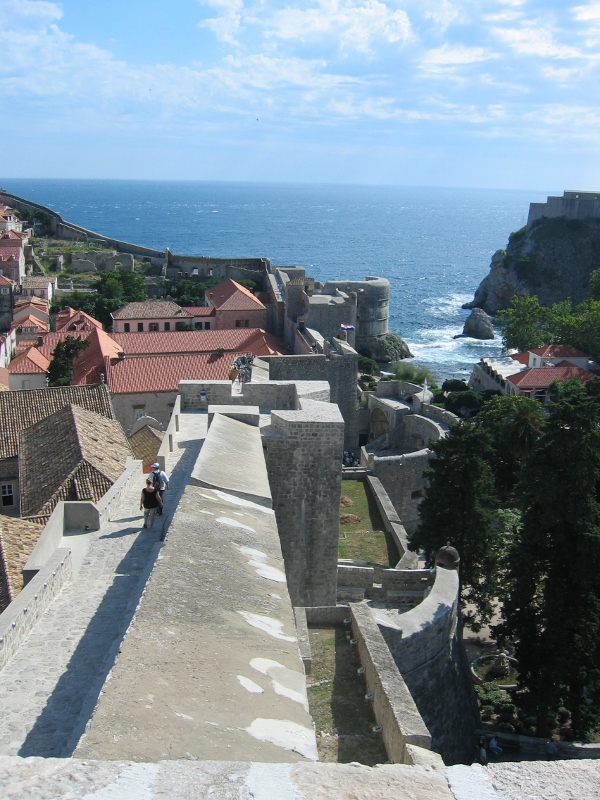 It was pretty awesome up there, let me tell you.  And I am so glad I had several days to experience Dubrovnik.  Later that day I went back for one final glass of wine at D'Vino and the next morning, at 5 AM, I was in a cab to the airport.  Now I am in Paris, my favorite city, and I miss Croatia.  (All I have to do to cure that one is to get into my walking shoes, however.)
It was an extraordinary journey traveling to Croatia by myself, one that I will never forget.  I will remember the wonderful people who I rented apartments from – Izadora and Fausto in Rovinj, and all the special treats Izadora brought me (cake, fresh bread, frittele!), Ante in Trogir who picked me up from the airport at ONE A.M. when my flight was delayed, his dad who gave me a bottle of his homemade wine and his little boy who ran up to me every morning and said "Good Morning!"  Andro at the Komazin apartments in Hvar Town who was always around to give advice and rides down the hill and also brought special homemade treats to the door.  And finally Stijepo who lugged 30 kilos of stuff all over Dubrovnik for me.  All these people were so hospitable and welcoming and, well, just insanely NICE.  I'll never forget the girl of the good pour in Rovinj, the cute waiter in Split, the juggling bartender at the Hula Hula bar in Hvar Town, or Sasha and his crew at the D'Vino wine bar in Dubrovnik.  Besides the people I will never forget the insane beauty, the Venetian architecture, the HISTORY.  The intense feelings I had looking down at Hvar Town from the fort above, or how happy I was when I was on that island.  The color of the sea, all manner of blues.  Once again I am sort of on the edge of crying, just thinking about it all.  And I will go back.
Thank you, Croatia.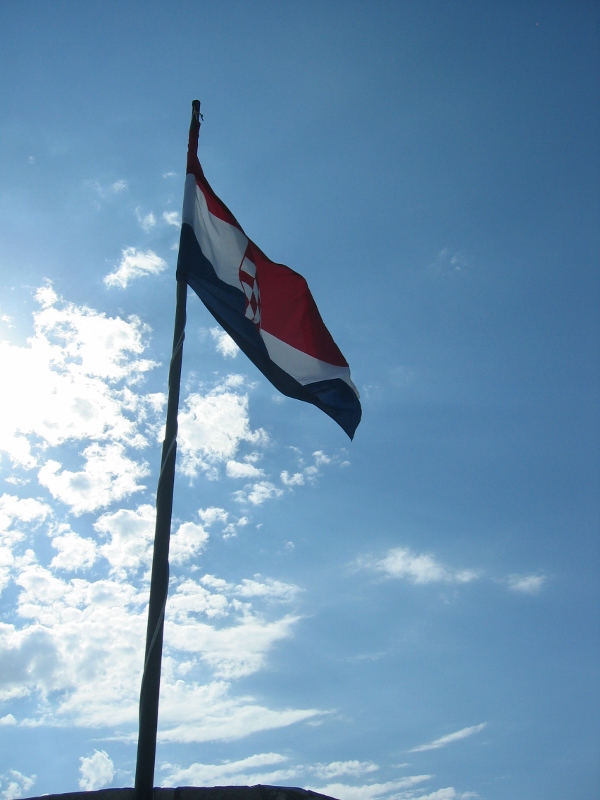 And thank YOU, beautiful 14th century Madonna on the wall of the Pula Airport.  Something about your smile sums it all up for me.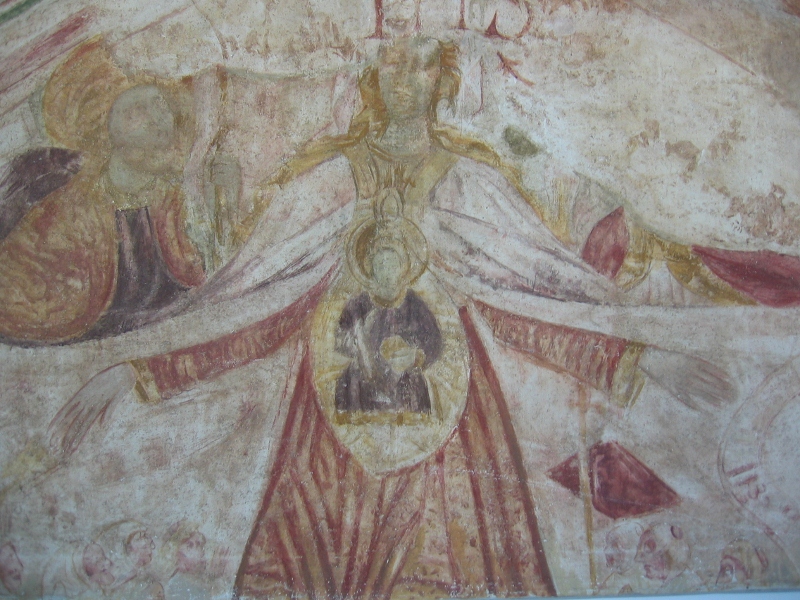 Onward.